SpagoBI – Exporting and Importing Report Documents
Step-by-step instructions for Exporting a report document from one server and importing into others.
Steps
In the source SpagoBI Environment, go to Import/Export
Then, select the documents you want to export.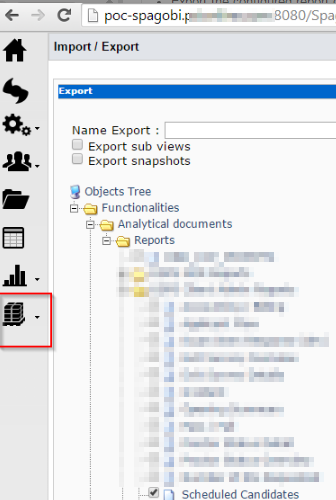 Name the export (20 character limit?)

ex:  2015-12-30-scheduled-cand

Then, press the export icon

When the "Download" link appears, click it

Now, You've now got a zip file (in downloads) containing the two reports and meta-data about them.  Sign out of POC / DEV
This file must have the exact same name when you import into another SpagoBI Environment.  The zip file of the exported document can now be imported into multiple SpagoBI target environments.
Next, sign into the Destination SpagoBI server
Go to Import / Export again

"In Import" , click on "Choose file"

Select the file
Press the Open button
The file name should show. Click on the Import icon

Roles and associations
Visually verify that all roles map correctly
Click on next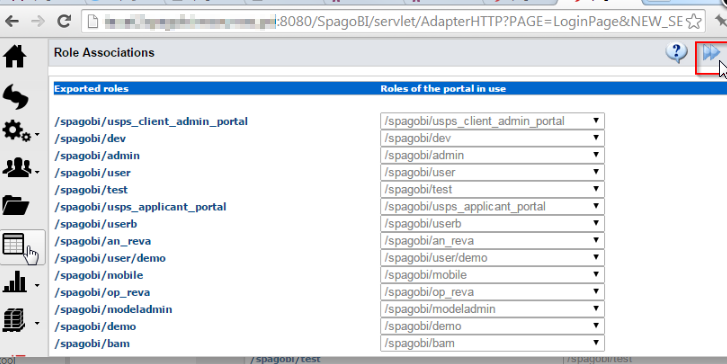 Engine Associations
For each Engine, carefully select the corresponding engine it maps to in the target spagobi environment
Most of the time,   We're mapping the Birt report engine to the Birt Report Engine
Click on Next

Data Source Associations
For each Data Source (exported), carefully map it to the data source in the target SpagoBI Environment
In most cases, the names should match exactly.  If they don't match, you may have a problem.   The below screenshot is probably not so helpful.

Metadata conflicts
Review all of the List of Value mappings, Functionality Mappings, and other data
Make sure you really want to do this before you proceed
Select "Yes"  for "Overwrite the existing meta-data with the exported one?"
Note: This will overwrite  LOVs, ADs, and these reports in the target tenant. Are you sure you want to do this?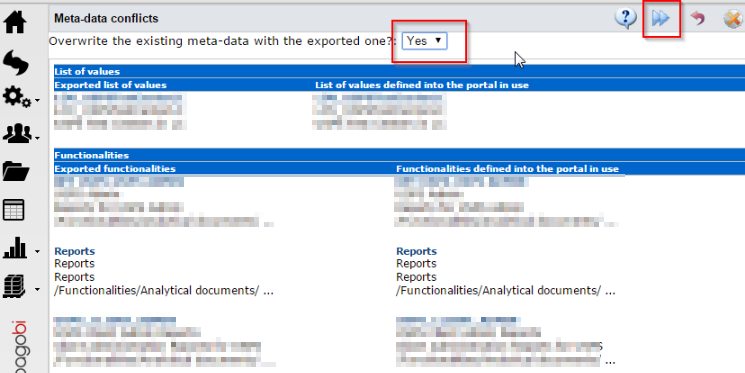 Click on next
Download the log file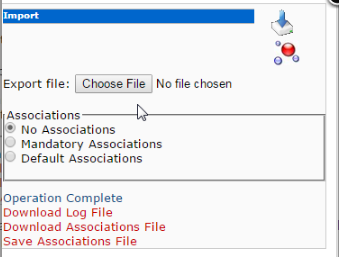 Keep a copy of the log file and review it to make sure it really deployed what you think it did
Go to reports (in spago)
Navigate to the reports you just deployed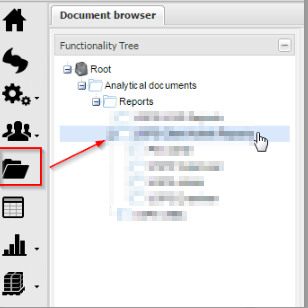 Interested in Automated Deployments of an Exported Document?
Would you be interested in programmatically deploying an exported SpagoBI document to other SpagoBI environments?